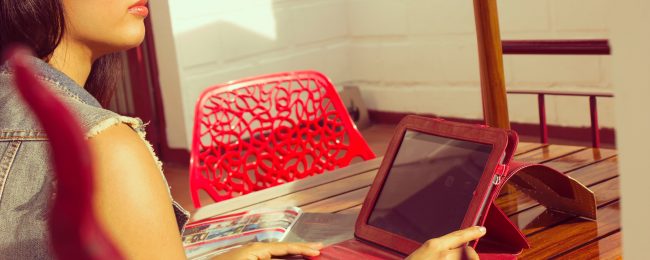 5 Surprising Ways To Make Money Using Social Media
Posted on 01/05/2017 by Risha Santiago | Comments Off on 5 Surprising Ways To Make Money Using Social Media
Social media has indeed become one of the widely used medium in making money—heck, it's never been easier to make a viral video nowadays! Since then, people have taken advantage of the opportunity to unleash their creative side and show the world what they could offer. Who would have thought that one could land a job just by tweeting? Ridiculously surprising, we know.
We will no longer bore you with a lengthy introduction, so here are some surprising ways to make money on social media:

Produce Compelling Content On YouTube
Remember YouTube's old motto, Broadcast Yourself?
It still holds true up to this day because of the influx of content creators spreading like wildfire. Since it launched the campaign, YouTube Partner Program, many have used the platform to create content that most of us enjoy today: from make-up tutorials to latest gadget reviews to pulling pranks. If there's a job that lets you do the things you love (and earn your first mil like PewDiePie who collected $15M last year and currently sits at the top of the throne of 2016's highest YouTube earners), this could probably make the cut.
Here is a quick heads up, though: new content creators are now challenged to gain at least 10,000 views before their videos could serve ads and earn that cold cash.
Sell Your Creative Content On Vimeo
If you think your videos are making it big on YouTube or if your filmmaking skills are good enough to help you land a freelance project, you may consider selling them on Vimeo through its Vimeo on Demand program that prides in its advertising pricing model that seemingly sound more profitable to the creators as compared to YouTube's. They have even introduced a calculator to give creators a rough estimate on what goes to them given the number of views and sale price of their videos.
According to a blog entry by Vimeo in 2015, some of its success stories come from the video gaming industry.
Tweet Those Status Updates
What could be a better way to show off your hidden writing prowess than composing your thoughts in 140 characters? Better yet, make yourself unrestricted with Twitter's character limit and gather your thoughts on Facebook. This could greatly help you impress your future employer in your proficiency of the language and be hired for your flawless grammar and creativity. That's pretty much hitting two birds with one stone as you easily become a candidate for editorship and copywriting jobs.
Not only that, you can even make use of your personal Twitter profile and earn passive income in promoting products and services through SponsoredTweets.
Moreover, the proficiency in using these platforms may give you an additional competitive advantage in being able to manage social media profiles in which some companies are looking for.
Sell Your Stuff On Instagram
More than sharing what's the recent trips or new #OOTD one have had, Instagram has been used now for a plethora of purposes—one of which is selling items in a form online shops. However, these are not limited to clothing pieces, make-up & skincare products, or gadgets. If you have a knack for photography, use the platform to build your portfolio; or better yet, sell these photos at your preferred rate with all the revenues yours to keep or you can get your photos posted on a stock photo marketplace called Foap to help you get the exposure you need.
On the other hand, if you think you already have a solid following, you can easily make use of it by creating a brand identity or find your niche, at least, so you can attract the right companies and get paid to promote products. It certainly helps that you place your e-mail and blog URL (if you have one) on your bio.
If for some reasons you can no longer continue to use your account, you can sell your account altogether; given that the following has high engagement and following, of course.
Promote Your Space On Airbnb
This may not exactly come off as surprising, but not anyone is familiar with the platform to consider the idea unlike how Facebook became a household name. If you have a spare or a barely used flat or condo unit, might as well make the most out of it by posting your space through the emerging platform which foreigners most frequently use because of its cost effectiveness as compared to renting expensive hotel rooms.
Share